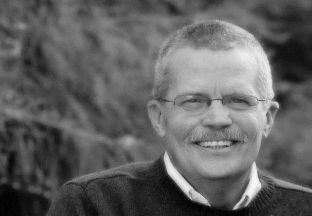 Lead Pastor:
Mike Bishop
Birthdate: April 5
My Better Half: Debbie (Married 09/1976)
Children: Jason
Background: Mike and his wife, Debbie are experienced church planters. While serving as North American Mission Board Mission Service Corps Missionaries in Alberta, Canada from 2002-2006, they were part of two church planting teams that planted new churches in NW Calgary. At the second plant, Mike served as Teaching and Preaching Pastor for Symons Valley Community Church (now known as The Pathway Church) and served in that capacity until they left Canada to pursue graduate studies at Southwestern Baptist Theological Seminary in Fort Worth, Texas. In all, Mike served four years as MSC Missionary in Canada.
Mike received the call to ministry at the age of 40 after a lifetime of upper level management experience gained in the corporate world of wholesale glass distribution and manufacturing. Prior to owning his own business, Mike was Vice President, General Manager, and Sales Manager for several large corporations in California.
Education: Mike is a graduate of the Canadian Southern Baptist Seminary where he received a Bachelor's degree in Christian Ministry in 2005. He also is a graduate of Southwestern Baptist Theological Seminary where he received an Advanced Master of Arts in Christian Education with a Church Planting Concentration in May 2009. Mike completed 56 hours on a second Master's degree—an Advanced Master of Divinity before moving to Arizona in 2010.
Favorite Verse: "I am the vine, you are the branches; he who abides in Me and I in him, he bears much fruit, for apart from Me you can do nothing." John 15:5 (NASB)
Mike's major gifting is found in evangelism, administration, and teaching. God has used these gifts to further His Kingdom since he was called to ministry in January of 1996. Mike was licensed and ordained to the Gospel Ministry by Bryant Street Baptist Church in Yucaipa, California.
Prior to serving as Pastor of Harvest Church, God has used Mike in Associate Pastor, Interim Pastor, Evangelism ministry roles, and Church Planting roles. God moved the Bishop's to Anthem at Merrill Ranch in January 2010 to start and to pastor Harvest Church at Anthem.
Best Book I've Ever Read: The Bible
Favorite Things To Do/My Hobbies: Meeting new people, reading God's Word, hanging out, building custom gaming computers, Facebook, PC gaming, and fishing.
My Drink Of Choice At Starbucks: Iced Pumpkin Spice Latte (but I'd rather have a Tim Horton's coffee any time of the week - it's a Canadian thing)
______________________________________________________________________________________________________